Northern Ireland:
We can deliver fresh, award-winning meats & ready meals direct from our farm to your family table. We deliver right across Northern Ireland & best of all it's free delivery on all orders over £45! Check out the map below for days we can deliver to you!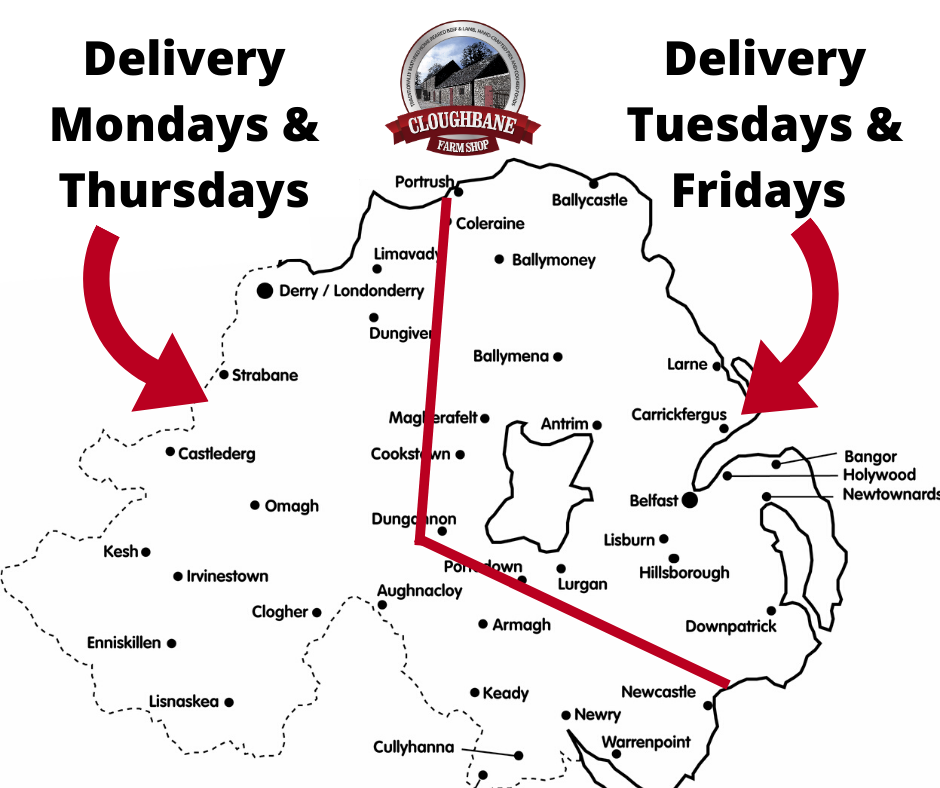 Order must be placed by:
10:30am on Friday for delivery on Monday
10:30am on Monday for delivery on Tuesday
10:30am on Wednesday for delivery on Thursday
10:30am on Thursday for delivery on Friday.
If your order is received after 10:30am it may not get next day delivery & will be delivered the next day we are in that area.
If you want further clarity just give us a call or email.