About Cloughbane Farm and the family
A little about us & how we started
We are the Robinson family; there's myself Lorna, my husband Sam & our two sons Robert & Richard. Our family have been farming at Cloughbane in the heart of Co. Tyrone for around 150 years and up until 2002, we were pure and simply farmers, selling our beef, lamb and free-range eggs to wholesalers.
In 2002 we were founding members of our local farmers market in Dungannon, where we sold our home reared lamb and beef; it proved very popular and demand for it grew. So much so, that we decided to set up a Farm Shop on our farm, our unique selling point was and still is our 28-day matured roasts & steaks, which allows for maximum taste & tenderness.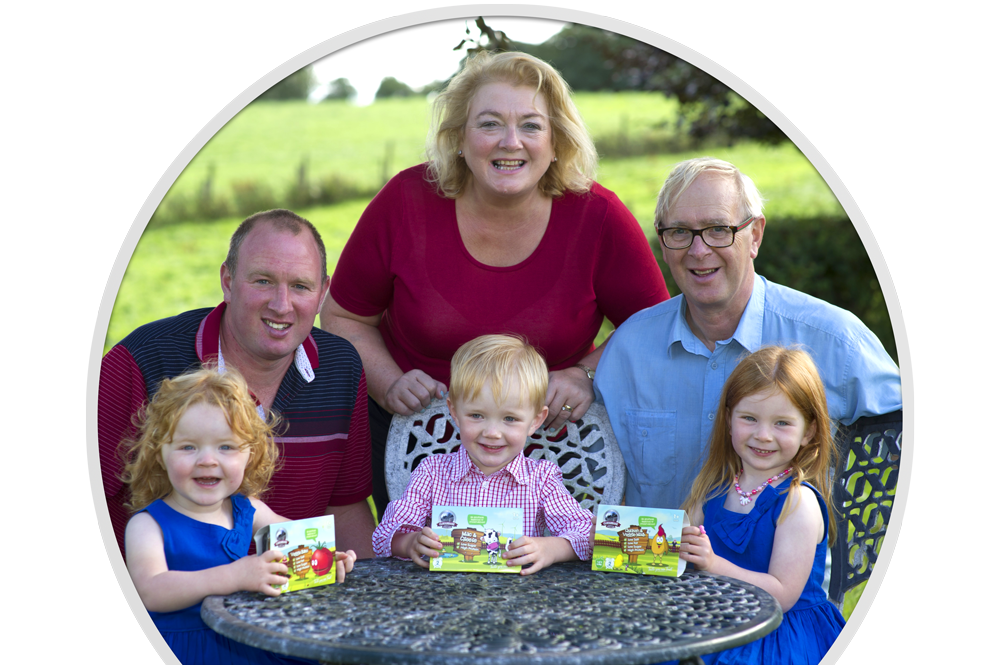 Taking great pride in our traditionally matured. home-reared beef & lamb. As well as our hand-crafted pies and cooked foods
Whilst the Farm Shop grew, the popularity of our prime cuts of meat meant we had excess forequarter meat- which are ideal for making pies & stews. In 2006 I decided to start making pies in my kitchen to sell in the farm shop and customers couldn't get enough of them! Soon we had local shops asking us to stock our range of pies in their store and this is how the Cloughbane Farm Shop brand was born!
From its humble beginnings, the business has moved on from my kitchen table and our meals are now produced in our purpose-built BRC approved cook room facility situated on our farm, which believe it or not was once an old sheep pen!
We are so passionate about good, local, natural food and we like to support our farming ethos wherever possible which is why currently we use beef, pork & poultry that is UK & Irish farmed and source vegetables locally too. By supporting local farmers and businesses we believe we are helping to make a positive impact on the economy and helping to maintain a positive future for all parties.
At Cloughbane we pride ourselves on producing premium quality ready meals, that taste just like they're home made (In fact they are – they're just made at our home!). Some of our Cloughbane favourites include Lasagne, Cottage Pie, Chicken & Broccoli Bake, as well as our Savoury Mince Pie which is the same recipe as I used back in the beginning, and my mother used before me!
We are a Farm Shop and Agri-Food Business on a real farm. Quality is important to us and our goal is to keep providing all our customers with good honest wholesome food. We like to create a Taste from home, a Taste You Can Trust!